YAKIMA, WA – The season finale of the 2019 Washington Modified Tour is this Friday and Saturday night at the Central Washington State Fair Grounds in Yakima, Washington. Lane Zerbin and the Team NPP #81 Modified are making their debut at the south-central Washington facility. "It's the old horse track," exclaims the Victoria, British Columbia driver, "it's a big track too!" Zerbin is looking forward to seeing how the Northern Provincial Pipelines Ltd./C-Force Marine #81 Modified performs. "There will be a little more throttle time down the straightaway," smiles Zerbin, "a lot more load on the motor and transmission than usual so hopefully we won't have any issues." Zerbin currently sits 13th in the Washington Modified Tour points chase heading into the final race weekend of the season. Finishing well in the Feature events would certainly guarantee a top-10 finish in the 2019 points chase.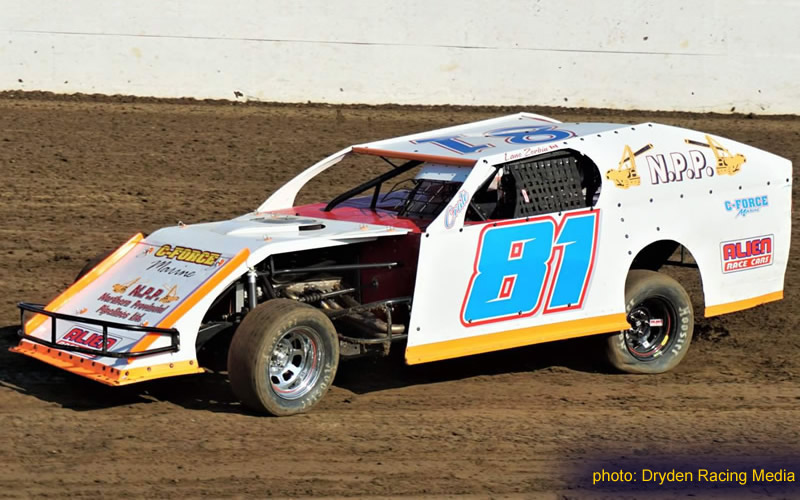 The race format for season championship weekend in Yakima is very simple. "Friday night is a complete show. Saturday night is a complete show." Heats and Features will be run both nights and there will be no qualifying. "Unfortunately it's going to be a pill draw (for heat race lineups)," sighs Zerbin, "I haven't been too successful with the numbers pulled this season." Between 30 – 40 Modified teams will be in the pits both nights. Right now 20 cars will start the 'A' Feature each night. Zerbin hopes to be part of the big show Friday and Saturday night in Yakima.
Former NPP Late Model Series competitor Chris Beaulieu is currently second in the 2019 Washington Modified Tour championship points chase. The Campbell River, British Columbia driver is just 36 points back of leader Jeremy Martin of Warren, Oregon.

2019 SEASON CHAMPIONSHIP WEEKEND
YAKIMA DIRT TRACK – Central Washington State Fair Grounds
> Friday/Saturday, September 27th/28th
Gates open @ 5:00pm
Racing @ 6:00pm