TIME FOR THE TUCSON TURKEY SHOOT
TUCSON, AZ – Team NPP begins its 'off-season' schedule in the Arizona desert this Friday and Saturday night.  Tucson Speedway hosts the 8th annual Turkey Shoot weekend featuring Super Late Models.  Drivers Darrell Midgley, Brandon Carlson and crew are ready to fly the Canadian flag south of the border once again.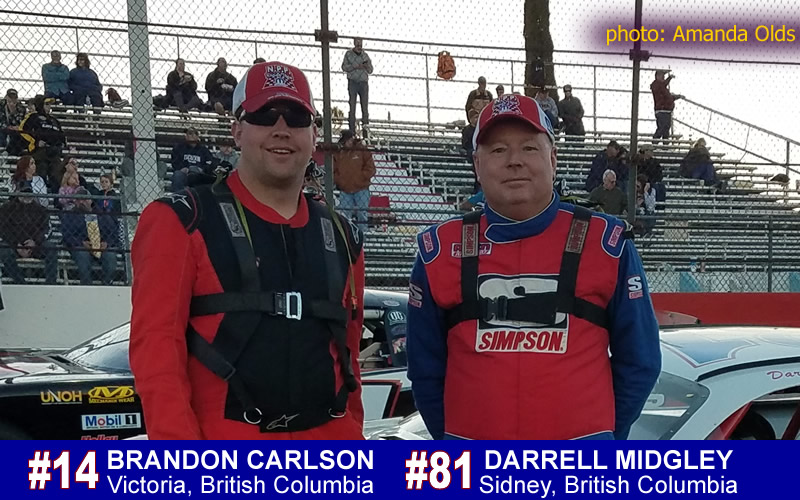 "Last year was good to us," exclaims Midgley, "I hope we can do that well or maybe one (position) better this time."  Midgley drove the Northern Provincial Pipelines/AMS Engine #81 Dodge to a second place finish at the 2021 Turkey Shoot.  The Sidney, British Columbia driver led close to 50-laps.  In his last appearance at Tucson Speedway back in March, Midgley drove to a second place finish at the 2022 season opener.  In 33 appearances at Tucson Speedway, Midgley has recorded 17 top-10 finishes including 6 top-5 finishes. 
Track announcers at Tucson Speedway will be happy to know they won't be seeing double at this year's Turkey Shoot race weekend.  In the past Brandon Carlson drove the back-up Team NPP #81 Dodge alongside Midgley's Team NPP #81 Dodge.  The two race cars were nearly indistinguishable at first glance other than a small letter 'C' placed behind the car number.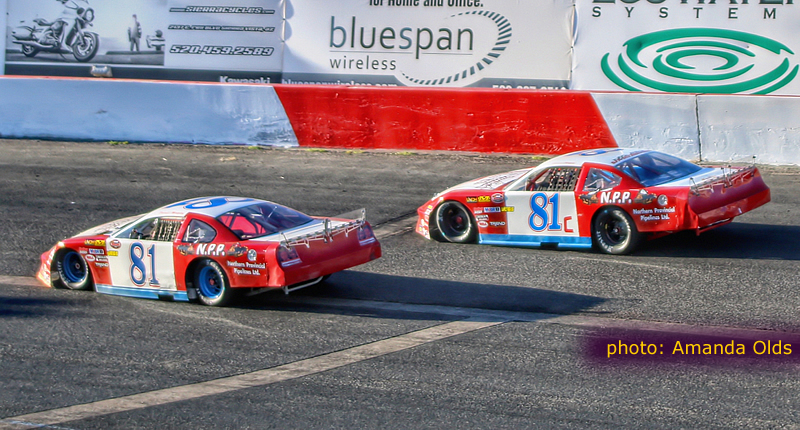 The back-up car will remain in the race hauler as Carlson will now be piloting his Wickertree/Alien Race Cars #14 Chevrolet under the Team NPP umbrella at Tucson Speedway.  "The car hadn't run since late 2019," admits Carlson, "it sat until the Western Rattler 300 (Penticton, British Columbia) in May of 2022.  We then ran it in Victoria and picked up a win with it.  Now it's going to Tucson.  Just want to keep going on the momentum with the car."  Both the back-up car and Carlson's Super Late Model are Alien Chassis race cars (built in Victoria).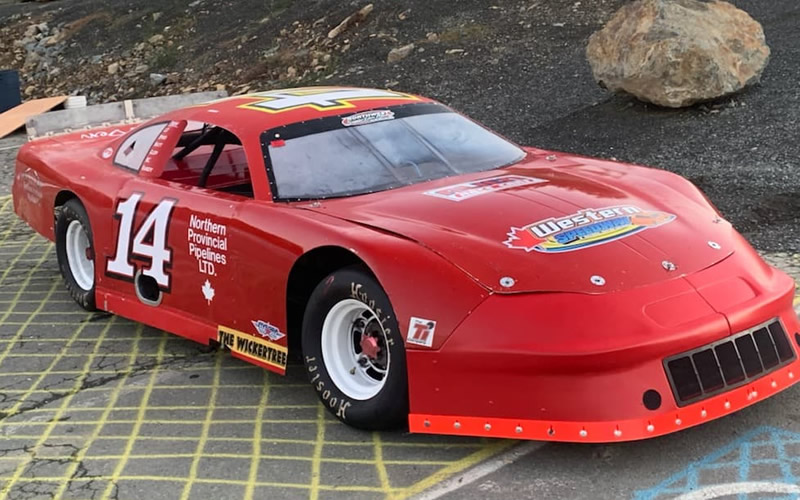 "We have some good notes to work with."  Carlson has 18 appearances at Tucson Speedway.  This will be Carlson's 4th Turkey Shoot race.  He made his official Tucson Speedway debut at the 2017 Turkey Shoot and finished 9th.  Carlson finished 6th at the 2019 and 2021 Turkey Shoot.
Dwight Kennedy, owner of Northern Provincial Pipelines Ltd. in Edson, Alberta will be making the trip to Tucson Speedway to watch the race action.  Kennedy was recently inducted into the Western Canadian Motorsports Hall of Fame.
2022 TURKEY SHOOT
TUCSON SPEEDWAY – Tucson, Arizona
Classes racing:
Super Late Models
Can-Am/Vintage Sprint Cars
Hobby Stocks
>FRIDAY, November 25th
1:30 – 5:30pm – Practice
5:30pm – Can-Am Sprints preliminary Feature
>SATURDAY, November 26th
2:00pm – Gates Open
2:15pm – SLM Qualifying
4:00pm – Racing
Can-Am Sprints
Super Late Model – 50 Lap preliminary races
>SUNDAY, November 27th
NOON – Gates Open
1:00pm – Racing
Turkey Shoot (125 laps)
Hobby Stock Feature (50 laps)
========================