CLEARWATER, BC – Josh Shuflada made his racing debut in Rimbey, Alberta back on August 19th in his RCE sponsored #4 Dodge.  He finished 5th.  Just 36-days later Shuflada made his Team NPP debut in Clearwater, British Columbia and stood in victory lane.  The car he was driving was the familiar red and white #81 Dodge formally driven by two-time NPP Late Model Series Champion Dwight Kennedy.
"Dwight reached out to me a few weeks ago," admits Shuflada, "I was surprised and honored to be able to take over the #81."  Kennedy, a recent inductee into the Western Canadian Motorsports Hall of Fame, hung up the helmet in 2015.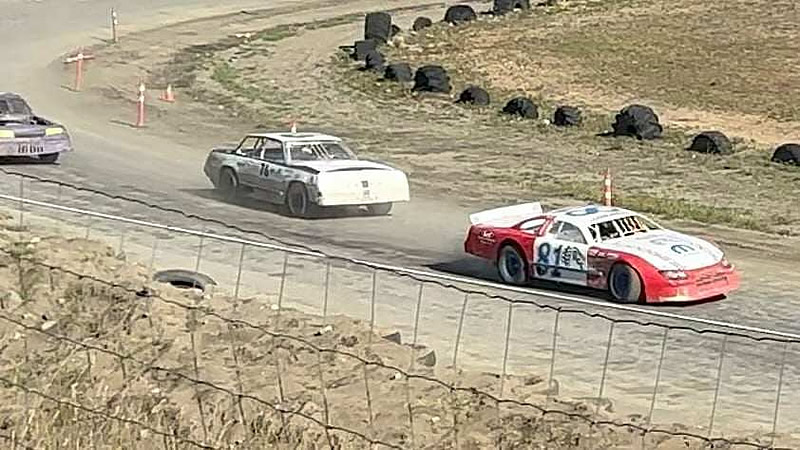 The race weekend did not start off on a positive note at Clearwater Speedway.  Periods of rain forced track officials to cancel all of Saturday's race action.  Shuflada's Team NPP debut, in the RCE/Northern Provincial Pipelines #81 Dodge, would be delayed 24-hours.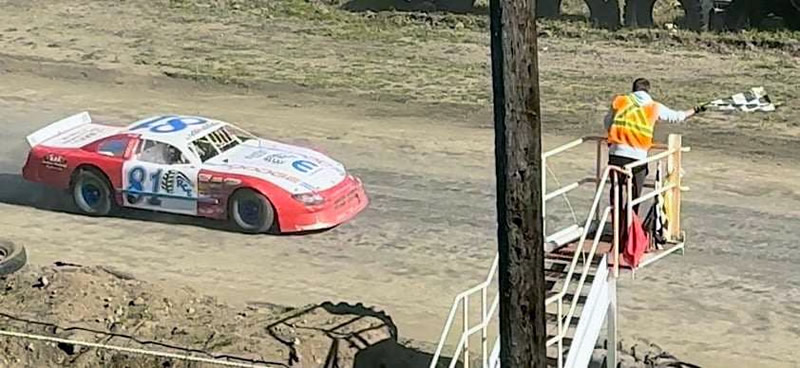 "I had to set the car up a little bit after time-ins.  The car got better in the Trophy Dash."  The Edson, Alberta driver indicates there was plenty of room on the track to test the limits.  "There were only 5-cars racing."  Shuflada quickly overpowered the field.  "This car has so much power it was wild.  Six laps into the main I lapped all the cars.  I ended up watching the field fighting for second, third, fourth and fifth."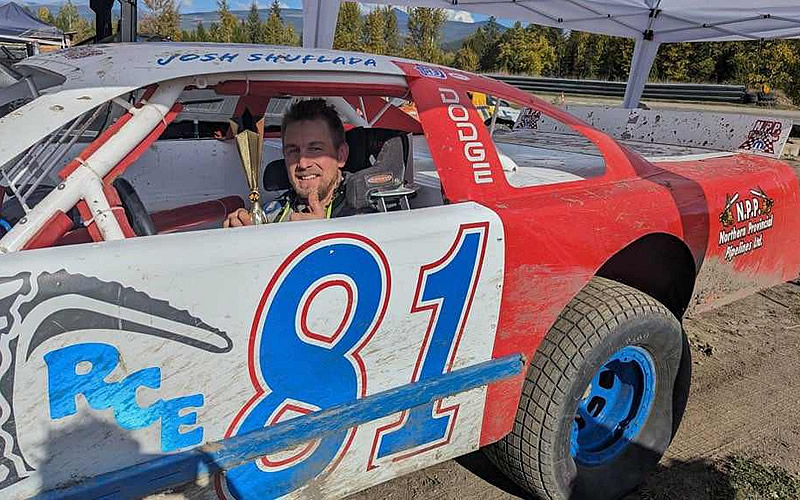 Merritt Speedway is next on Shuflada's limited 2023 schedule.  "They have an Invitational race on the Thanksgiving Long weekend.  Should see a nice field of Late Models there."  Dirt track racing in British Columbia is seeing a major surge thanks to Merritt Speedway, Pemberton Speedway and Taylor Speedway.  Clearwater Speedway re-opened in July of 2021 after sitting dormant for 17-years.  Valemount, BC's Rocky Mountain Raceway Park is set to re-open in 2024 after being closed since 2003.  Ironically Shuflada will be one of the first race cars to try out the Valemount track before next year's grand re-opening.  "I got invited to a private test session the end of October to try the track out."  Considering the time of the year, this test session will be weather permitting.