VICTORIA, BC – Team NPP wrapped up the 2022 race season at Westshore Motorsports Park (formerly Western Speedway) with second and third place finishes Saturday night.  Darrell Midgley finished second and Jason Frost grabbed third.  Frost lead more than 40-laps of the 75-lap Feature.  Point leader Rory Smith got by Frost on Lap 47 and held the lead to the checkered flag.  Smith won The Keg Late Model Series Championship for the second consecutive year.  Frost finished second in points.  "It was a pleasure to race with him," said Frost of his competitor, "congratulations on the championship."  Frost, owner of two Keg Steakhouse Restaurants on Vancouver Island, has been the proud sponsor of the Late Model class since 2016.  "Our sponsorship and our involvement here is because I love this place and I love this sport.  I remember watching Darrell Midgley when I was younger.  Late Models are my favorite thing."  Frost registered 5 top-10 finishes and two podium finishes (2nd & 3rd) in Keg Late Model Series races this season.  Missing from the Saturday night sellout crowd at Westshore Motorsports was Frosts biggest fan.  "My wife Sarah isn't here tonight, she's in hospital.  I miss her dearly."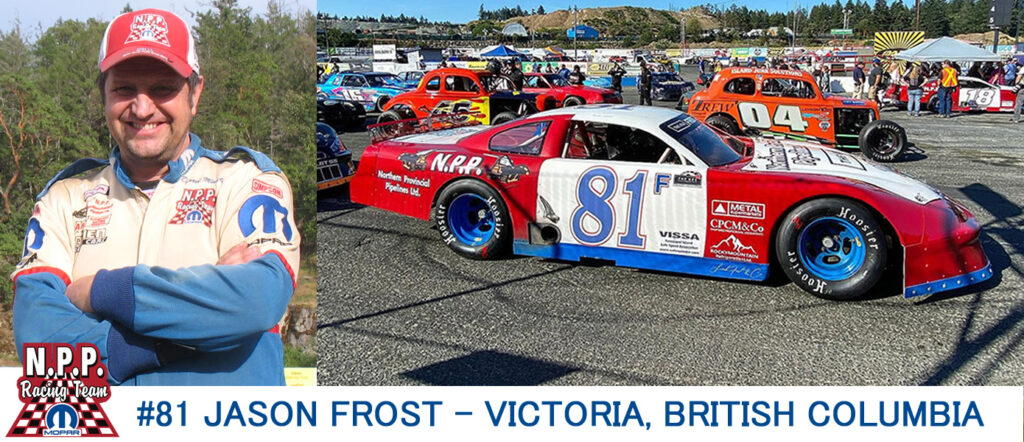 Despite running a limited race season, Darrell Midgley finished 11th in The Keg Late Model Series point standings for 2022.  "To be part of the last night and run respectively means a lot to us."  Midgley wasn't sure if he was even going to get behind the wheel on the final night.  Family, friends and fellow competitors urged him to race.  "Our family has been a part of this facility for a long time."  Midgley grew up at Western Speedway (1960's & 70's) as his father Reg was track promoter.  Darrell Midgley would take the reins of the facility in 2007. Saturday nights race at Westshore Motorsports Park/Western Speedway was a sellout.  Midgley acknowledged the fans from victory lane after his second place finish.  "I want to thank everybody for coming out tonight.  What an awesome crowd."  Saturday's race was bittersweet for all competitors, officials and for the fans in the grandstands.  This was the final event for the facility which opened its doors in 1954.  Western Canada's oldest race track is now officially closed.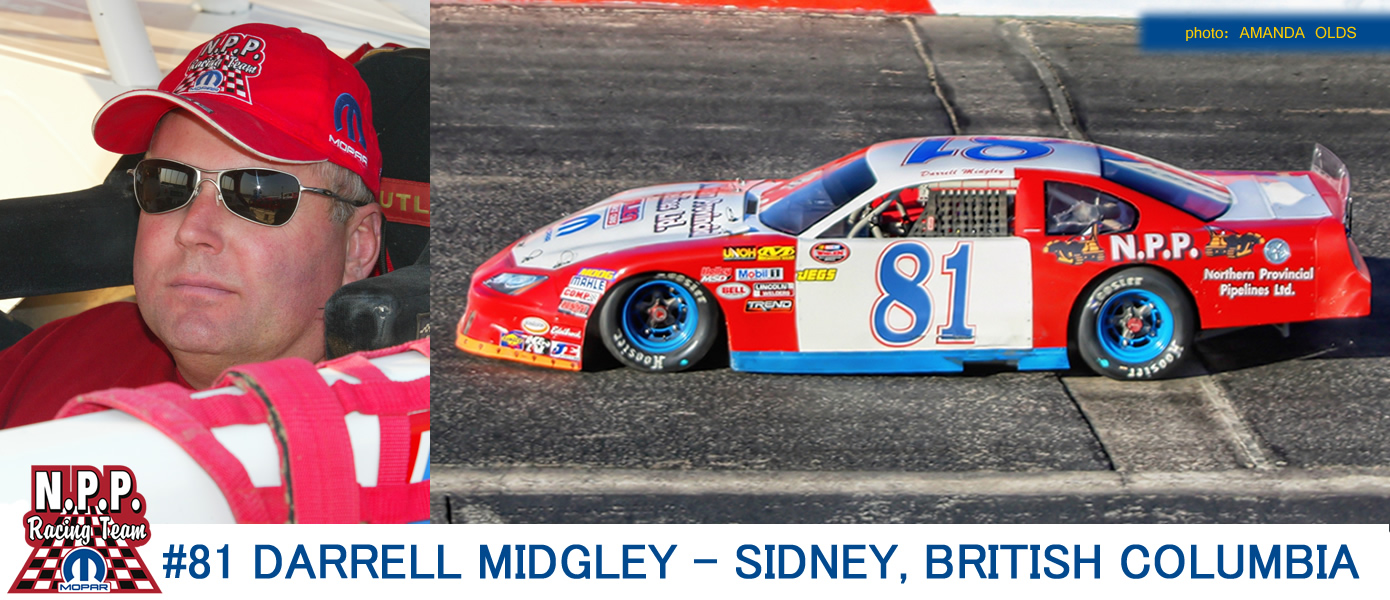 Midgley and track crew will now oversee the dismantling of the facility in the coming weeks.  The grandstands are expected to come down the second week of October.  These grandstands (and support structures) will be going into storage.

FINAL STANDINGS (TOP 15)
1. #16 Rory Smith – Metchosin, BC        525
2. #81F Jason Frost – Victoria, BC         476
3. # 4 Kyle Cottam – Langford, BC         470
4. #41 Spencer Carlson – Victoria, BC   426
5. #15 Kevin Knight – Langford, BC        399
6. #71 Rob Haslam – Nanaimo, BC         375
7. #72R Geoff Robinson – Victoria, BC   368
8. #6 Kirk Frost – xxxx, BC                       352
9.#77 Bud Hobbs – Victoria, BC              349
10.#96 Alex Mourner – Victoria, BC        337
11. #81 Darrell Midgley – Sidney, BC      323
12.#35 Mark Cammiade – Victoria, BC    312
13.#5S Dave Smith – North Saanich, BC  296
14. #74 Brandon French – N. Saanich, BC  239
13.#14 Brandon Carlson – Victoria, BC   228
========================